Stephane and Cece are delighted to welcome you back for outdoor dining.
Salt promises to bring you the best in local produce along with a fine selection of wines, craft beers, ciders, coffees and teas. We will be back serving morning coffee, pastries, breakfast and lunch Tuesday to Sunday. We hope to offer our evening Bistro menu Thursday through Saturday and brunch on the weekend. This small intimate cafe is just a stroll from the heart of Cork City.
We also hope to offer an exciting selection of items for takeaway for your lunch or evening meal so you can order and pickup if you fancy something tasty for lunch but don't have time to come in and sit down or if would like something to take home for the evening.
We hope to see you soon, Stephane, Cece & all at Salt. P.S. We are very cognisant of hygiene levels and follow HSE guidelines by throughly cleaning and sanitising the kitchen everyday. Adding to that Innovate Hygiene sanitise our space weekly for us using a Crebisol Solution.
We look forward to seeing you soon.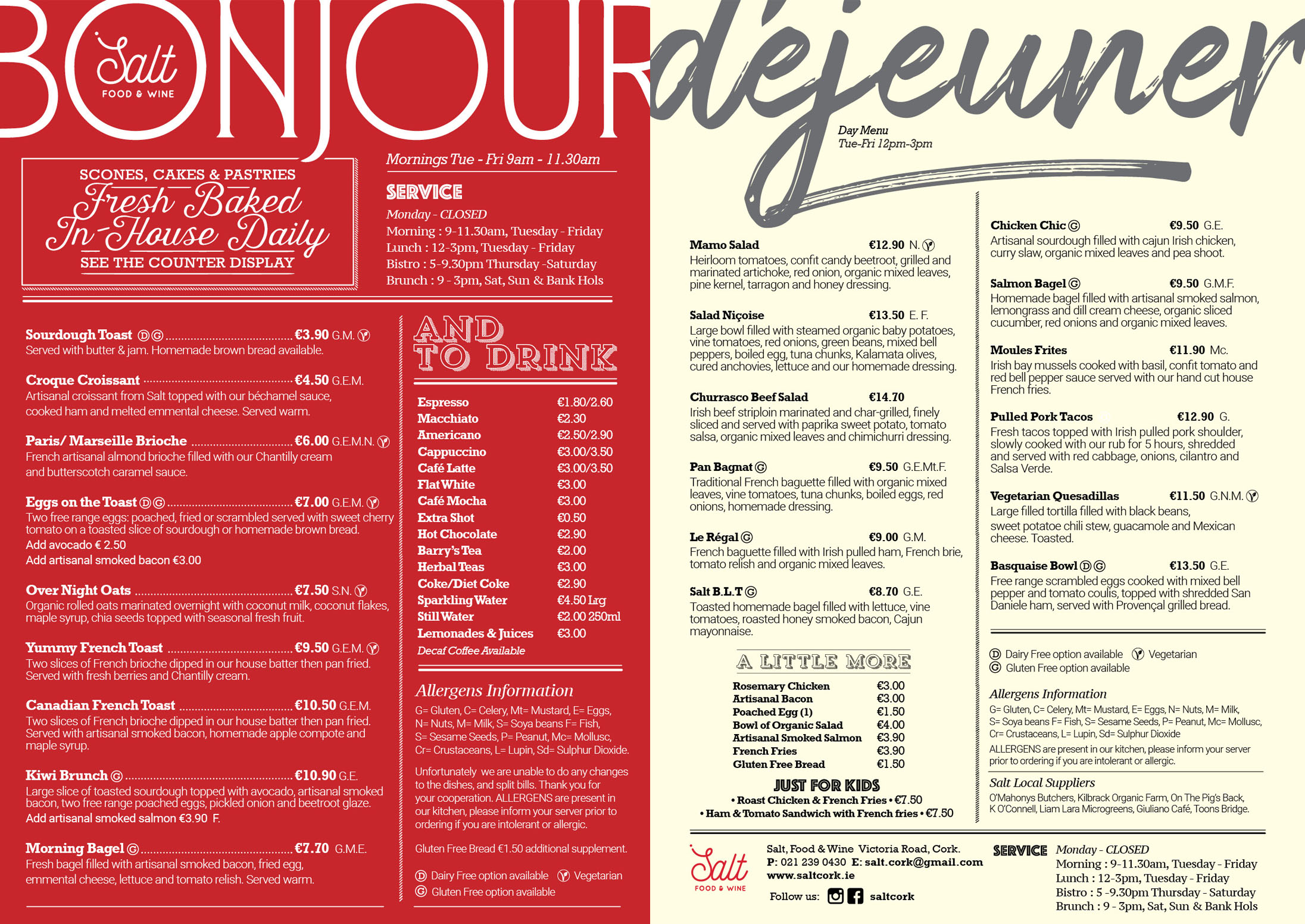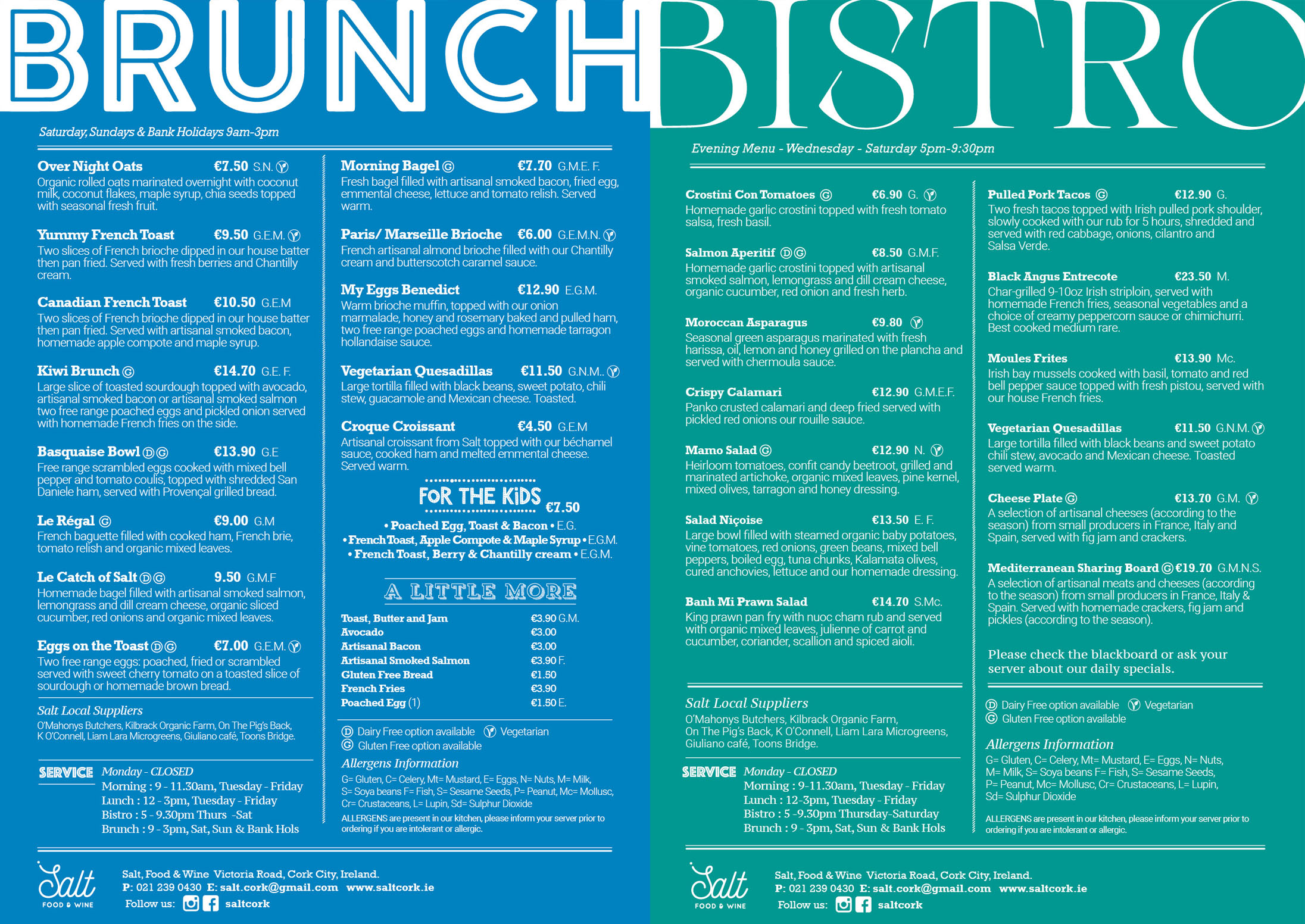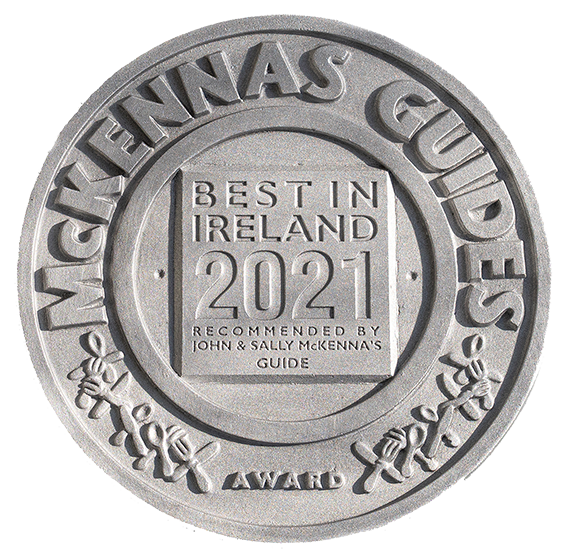 Sorry the EVENING BISTRO TAKEAWAY is currently closed.